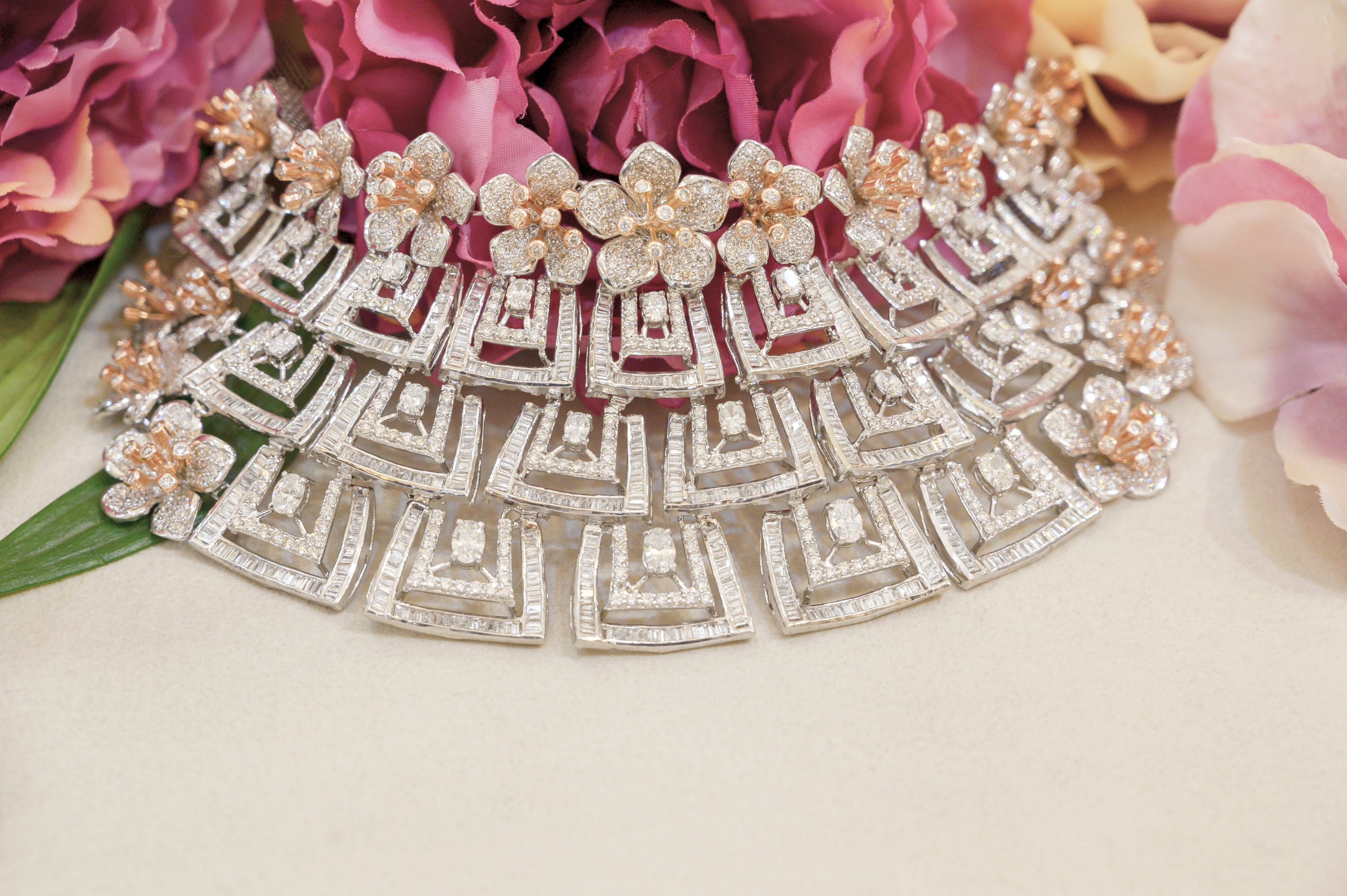 The Rose Gold Diamanté
Style No. NSV627
|
Description
Shimmering tones of Rosegold come together with fine diamonds to bring up a scintillating masterpiece. The floral motifs add in a luxurious panache like no other.
Gross Weight: 134.724 Gms
Net Weight: 128.738 Gms
Purity: 14K
Round Diamond: 17.97 C

ts

Baguette Diamond: 7.68 C

ts

Fancy Diamond: 4.28 Ct

s
Our Promise
Indulge in the epitome of luxury with our exquisite collection of diamond, uncut diamond, and precious stone jewellery. Our stunning creations are a true testament to the unmatched artistry and craftsmanship of India's rich cultural heritage. Each piece is meticulously crafted with the finest quality materials and designed to elevate your style quotient to the next level.
We take immense pride in sourcing the most sought-after diamonds and precious stones from around the world and transforming them into timeless pieces of art. From dazzling necklaces to statement earrings, each creation is a reflection of the unparalleled passion and dedication that goes into creating luxurious jewellery.
---
CELEBRITY SPECIALS